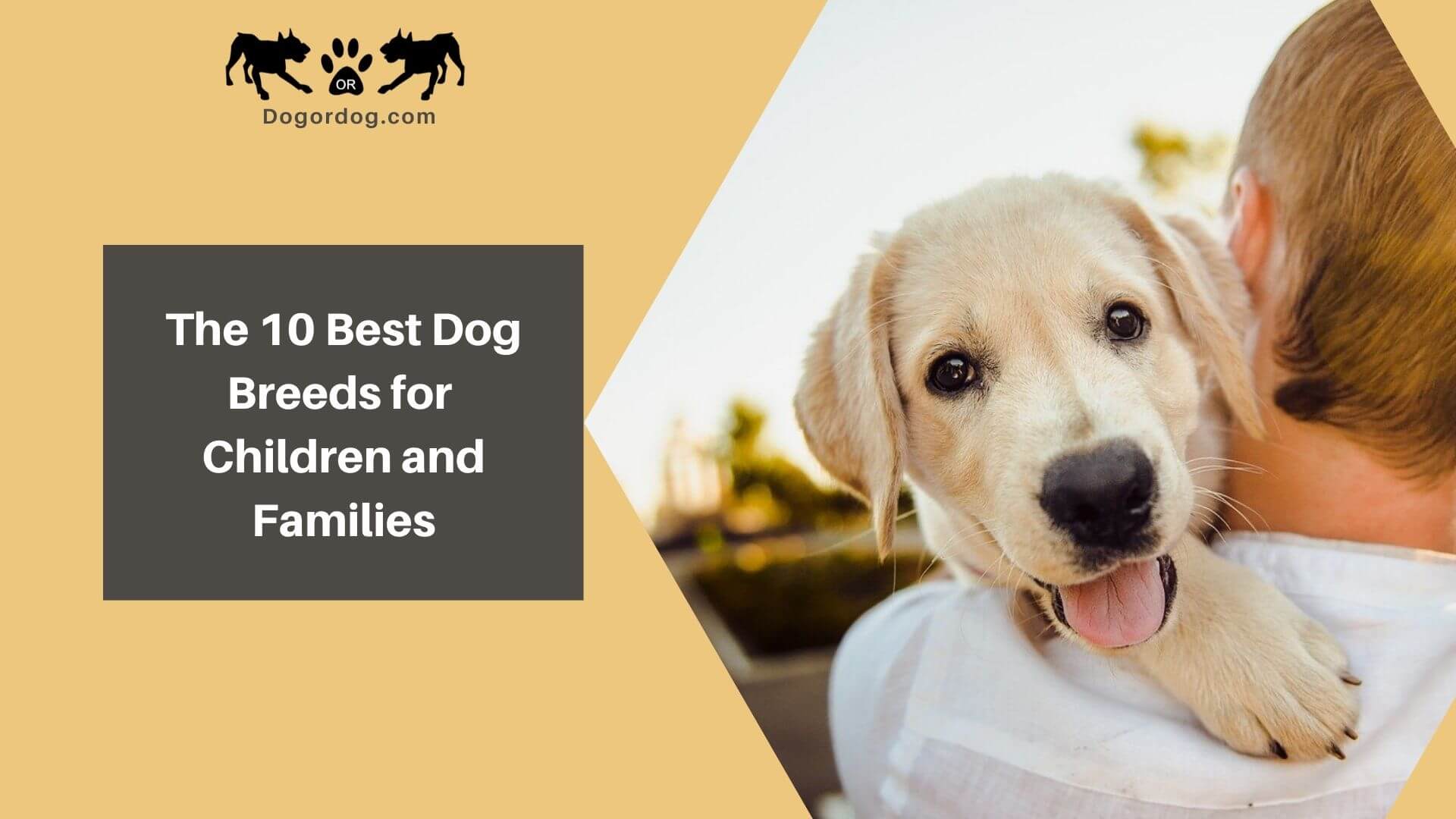 Children just love dogs, and when they start asking you for a canine pet of their own, it's time you get down and dirty and discover the world of dog breeds.
There are many varieties of dog breeds today. It is estimated that about 800 breeds exist, but only about 150 are known worldwide. Breeds that are suited for children are those that are mild tempered and playful. However, each canine has their own personality and one breed that may suit one child may not suit another, so it's very important that you get to know a dog as much as you can before you choose one for your child or your family.
Tips When Deciding to Get a Pet Dog for Your Child
While kids may want to own a pet dog because they're cute and seem like the best friend they want to have, there are more to it than one might think. Owning a puppy teaches a child about responsibility and care, helping to hone values that are otherwise difficult to develop.
All dog owners must take the time to learn as much as they can about their pet. One way is to get as much information from the breeder. You can also ask to observe the puppy's parents, to see how they react with kids and how they express aggression.
It is important to note that a young toddler or child must never be left with his or her dog pet unsupervised. Once the child matures and gets older, he can be left alone with his pet dog but constant monitoring should still be done by the parents.
5 Different Dog Breeds
Let's take a look at 5 different dog breeds based on their functions:
1. Companion Dogs
As their name suggests, these dogs are bred to become friendly companions of their owners. They are specifically bred to serve this function.
Smaller breeds are the most representative, with the following dogs being the most popular of the kind: Pekingese, Chihuahua, and Pomeranian.
2. Guard Dogs
These dogs guard your home or child versus unwanted or unexpected animals or people. It must be noted that they are different from watch dogs since the latter merely barks to alert its owners of the presence of an intruder. Guard dogs, specifically, go further by actually attacking and/or restraining the unexpected arrival.
Popular kinds include the German Shepherd, the American Bulldog, the Bull Mastiff, and the Doberman Pinscher.
3. Hunting Dogs
These dogs are bred specifically to serve as aids during hunting. There are several subtypes, which are:
hounds

terriers

gun dogs

cur type dogs (those that hunt boars or racoons)
Among the most popular kinds are: Scottish Terrier, Golden Retriever, English Cocker Spaniel, and Whippet.
4. Herding Dogs
Also known as stock dogs, some of their types are considered to be some of the most intelligent of dogs. Among their functions include herding sheep, serving as pastoral aid, and herding other livestock.
They are renowned for being easily-trained, and their quick responses to whistles or commands.
The most popular kinds are: the Cardigan Welsh Corgi, the Border Collie, and the Bouvier des Flandres.
5. Sled Dogs
These dogs are used for transportation purposes, being able to pull sleds over snow or ice. They are well-known for their endurance, strength, and speed of movement.
Among the most popular are the Siberian Husky, the Samoyed, and the Alaskan Malamute.
As you can see, different dog breeds have different functions and it's up to you to choose which function will work best with your child and your family.
It is also important to note that your living conditions and environment should also be taken into consideration when choosing the best pet dog for your family.
Our Top 10 Choices of Dogs for Your Child
1. Labrador Retriever
On top of the list, the Labrador has a known reputation for being a fun and loving canine. They are family-oriented, affectionate, and extremely playful. They're fantastic for kids of all ages.
2. Golden Retriever
With their beautiful mane, the Golden Retriever is easy-going, easy to please, and playful – just perfect for little kids and older kids alike.
3. Flat Coat Retriever
These dogs love children and they're a great choice as a family pet. They're eager to please, easily trained, and adjust well to any environment.
4. Newfoundland
These dogs have a sweet temperament and are great for children. They can handle roughhousing really well, and simply lie down when they get tired. Trustworthy to the core, they often keep a watchful eye over kids.
5. Saint Bernard
While they may require an environment with large spaces, they are beloved by kids due to their mild temperament and fun-loving nature.
6. Irish Setters
Very good around children, the Irish Setter is a great family dog. They are great at keeping an eye on intruders, and respond well to boisterous activity.
7. English Setter
They have a loving nature and mild temperament. With only a few training sessions, they make for great companions for your kids.
8. Beagles
They have a playful nature, making them a great choice for your kids. They do have a stubborn streak, however, and can be challenging to train.
9. Pugs
They are fun loving, have a mellow temperament, and are very patient. They're well suited for the urban environment due to their size. They hate being interrupted while in the middle of eating, so it's best to keep this in mind, especially if you have little children.
10. Collie
They are responsive and active, and make for a great family dog. They have an even temperament, are gentle, and docile. They are intelligent and sensitive, often foreseeing his owner's needs.
These are the top 10 types of dogs that we recommend for your children and family. Though it is important to note that these are only general definitions of the types and does not necessarily cover all dogs that belong to the same category or breed.
When choosing the best dog for your child or family, you can use this guide to get started. Remember to know as much as you can about the type of dog that you like, as well as your own needs and that of your child. And do not forget to read this tips how to house train your dog.