BarkBox is a monthly subscription service offering various products and packages to dogs and dog owners.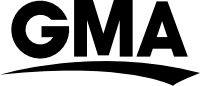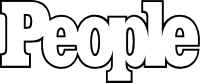 Making our pets happy is one of our responsibilities as dog owners, and one way we can fulfill this is by giving our pets toys and treats. But sometimes, we become too busy with work and our personal lives that we forget to do this.
A company committed to making dogs and humans happy, BarkBox is a New York City-based company offering monthly dog products and experiences subscriptions. Subscriptions consist of boxes containing a range of toys, treats, and snacks sent to your doorsteps every 30 days, giving you and your furry friend a package of happiness and surprises each month.
Catering to over 1 million dogs across the US and Canada, BarkBox, also known as Bark & Co., has become a popular part of many dogs' and dog owners' lives.
But is it worth it? What's inside the boxes? Should you subscribe? This review will try to answer these questions and more. By the end of this review, we hope you'll better understand what BarkBox is and whether or not you want to try it.
About BarkBox
BarkBox is a monthly subscription service offering various products and packages to dogs and dog owners. Established in 2011, the company's headquarters is in New York City, New York, USA. They offer subscriptions across all states in the US and some areas in Canada.
The company started with the BarkBox subscription, but they expanded to offer other products and packages, known as Bark & Co.
Each box contains a selection of treats and toys that's delivered to your doorstep each month. Today, they cater to over 1 million dogs across the US and Canada, and the company has been featured on countless popular media platforms.
1. BarkBox
BarkBox is the company's flagship subscription, and it was the company's first product when it launched in 2011.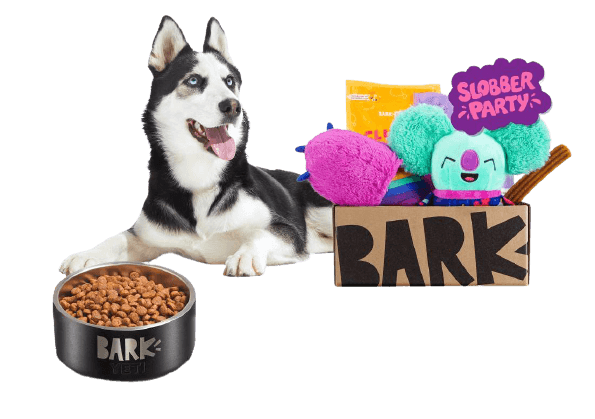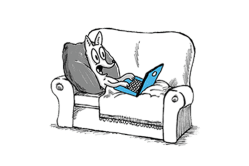 Subscribe
Monthly dog joy is just a click away.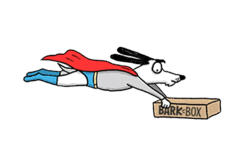 Your first box ships
FREE SHIPPING inside the contiguous 48 United States.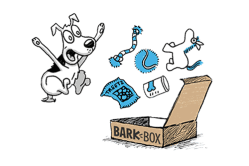 Your dog party begins
They'll never look at a cardboard box the same way again.
Ready to spoil your pup with a BarkBox of their very own!?
100% Happy Guarantee
If your pup isn't happy with their BarkBox, we'll work to make it right.
BarkBox is a monthly subscription service where the company delivers a box of high-quality, curated toys and treats to your doorstep. Visit the website, choose your subscription package, and the company will ship your first box immediately. Shipment of succeeding boxes will occur every 15th of the month.
Each box contains the following:
2 innovative toys
2 all-natural bags or treats
1 chew
What Are the Different BarkBox Subscriptions?
Sent boxes each month will feature a different theme. Some themes have included holiday themes, famous characters, and more.
You will need to fill in your dog's details, such as breed, age, and size, so each box sent to you will be customized based on your dog's needs and preferences.
You can choose from 3 different package sizes:
Small BarkBox aka "Small and Cute" for dogs that weigh 0 to 10 lbs.
Medium BarkBox aka "Just Right" for dogs that weigh 20 to 50 lbs.
Big BarkBox aka "Big and Bold" for dogs that weigh more than 50 lbs.
Does BarkBox Charge Monthly?
Yes, BarkBox will charge you monthly for your subscription.
Do You Have to Subscribe to BarkBox?
If you only want to buy individual products from BarkBox, you can do so by buying products only. But, if you're going to purchase a box, you'd need to subscribe to any of the monthly subscriptions.
You can choose from the 1-month, 3-month, 6-month, or 12 months subscription. If you only want to give it a try, you can subscribe to the 1-month subscription and cancel after you've received the box since the company features an automatic auto-renewal system.
Can I Cancel My BarkBox Subscription?
You can cancel the automatic auto-renewal of your subscription, but your original order will still be active. For example, you avail of the 6-month package, and you'd like to cancel on your 3rd month; in that case, you will still be charged the entire 6-month subscription, and your boxes will still be sent to you, but your membership will not be renewed.
However, you can talk to customer service regarding your concerns, especially if you are unhappy with the products or services and would like to terminate your subscription.
A monthly delivery of dog joy: it's the perfect idea for dog lovers and their pups.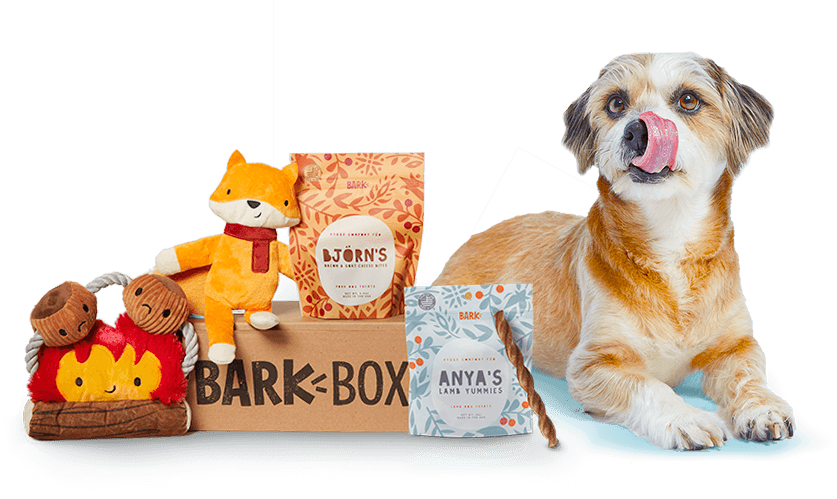 2. Super Chewer BarkBox
DURABLE DOG STUFF, EVERY MONTH
A themed collection of super-tough toys, treats, and chews.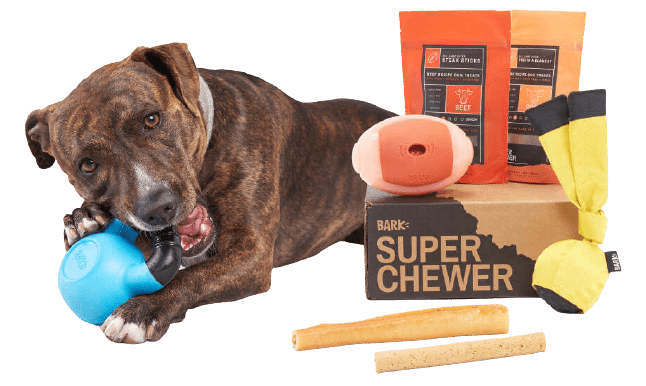 Super Chewer is similar to BarkBox, but it contains toys suited for aggressive chewers. It features tough toys, dog treats, and chews meant to engage heavy chewers.
All the chews are designed in the US, and they're meant to be durable with no stuffing inside for dogs to pull out and feature texture that dogs will love to chew on.
How Does Super Chewer Work?
You fill out your dog's details, such as breed, size, allergies, and more. Choose a subscription or package, and your first box will be sent to you immediately.
Super value for super chewers
Subscribe and get a great deal. Every box brings your dog more than $45 worth of toys and treats.
Your first box is sent immediately
Mark your calendars and be excited, most boxes arrive within 5 days.
100% Happiness Guarenteed
If a toy isn't tough enough for a dog in our pack, we'll replace it, 100% free of charge.
Is BarkBox Super Chewer Worth It?
If you love giving your dog toys occasionally, then a monthly subscription plan of surprises will be worth it. Sometimes, it can be tasking to keep reminding yourself to go to a store to buy your dog toys and treats to make it happy, so a box that comes every month is more than just a time-saver but it's something to look forward to every 30 days.
What Kind of Toys Do You Get?
Each BarkBox Super Chewer features the following:
2 tough toys
2 full-size bags of treats
2 meaty chews
The company sources all treats from the US, Canada, Australia, New Zealand, and South America. Toys are designed in the US and made either in the country or in Canada.
Does Super Chewer Replace Toys?
Yes, BarkBox replaces toys 100% free of charge, no questions asked, no proof needed, and no time limits. If a toy is not tough enough, the company will replace it.
Can I Switch from BarkBox to Super Chewer?
Yes, you can. You can customize each box according to your needs. Each month, you can change your box's contents by visiting the website and choosing what toys and treats to put in your next delivery. Super Chewer is a little more costly than BarkBox, so you would have to pay more.
Give a Super Chewer Gift!
A monthly delivery of tough toys, treats and chews: it's the perfect gift for super chewing dogs.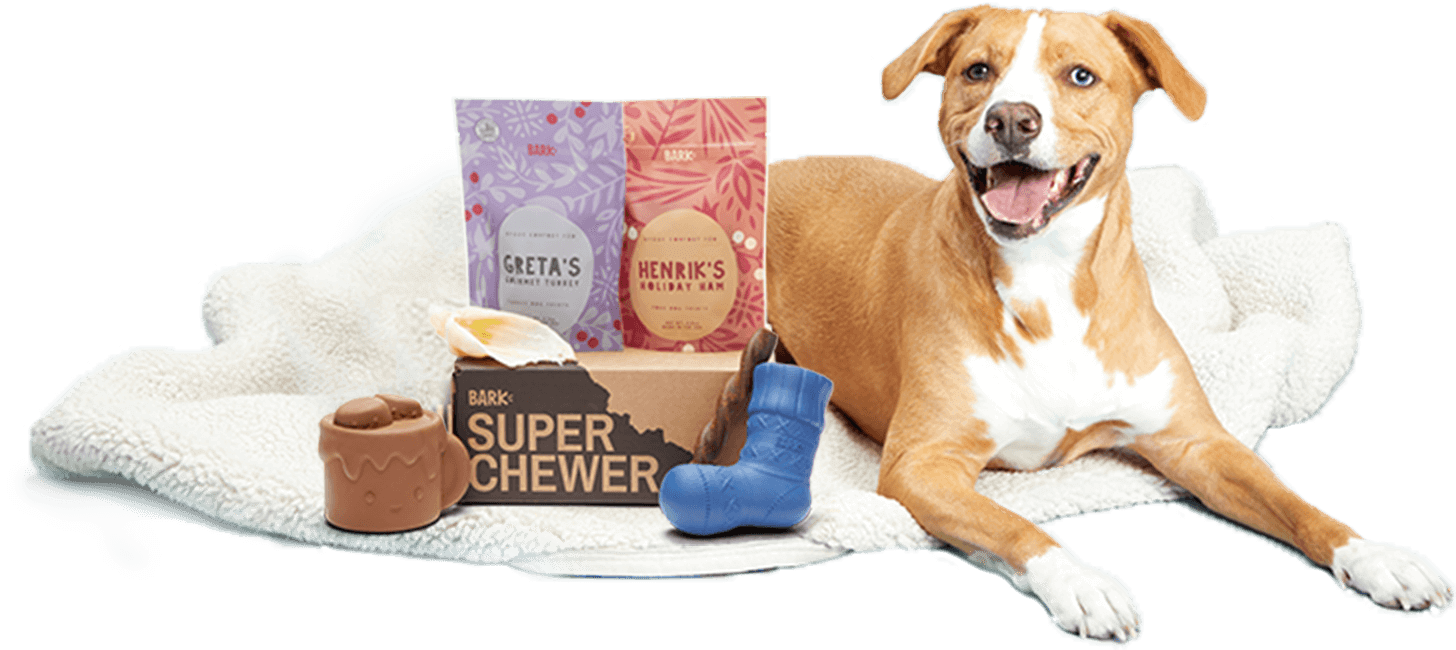 3. Bark Bright Dental
TOSS YOUR DOG'S TOOTHBRUSH FOR BRIGHT.
Effective dog dental care has never been easier.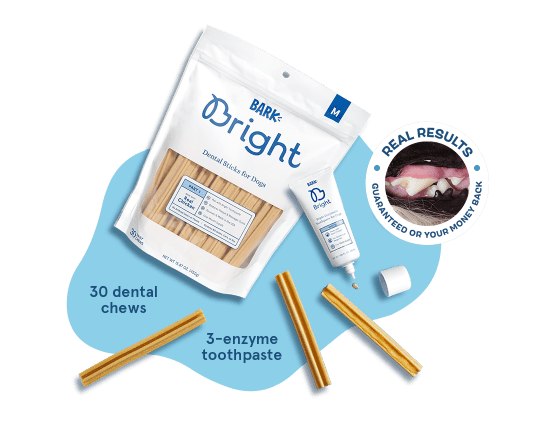 Bark Bright is BarkBox's dog wellness product. The company partnered with Bright Dental when the founders discovered that most pet parents don't brush their dog's teeth due to their challenges.
BarkBox launched Bark Bright in 2019 as a monthly subscription service for dog dental products.
How Does Bark Bright Work?
Head to the company's website, choose your subscription, pay for your order, and your package will be sent to your doorstep immediately, with the succeeding boxes sent to you every 15th of the month.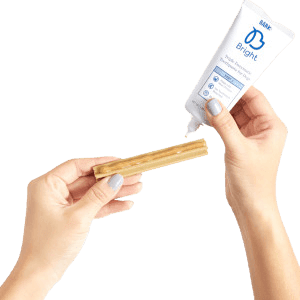 1. You apply toothpaste
Squeeze a consistent line of our unique dog toothpaste along the entire dental chew groove. No need to fill the entire groove!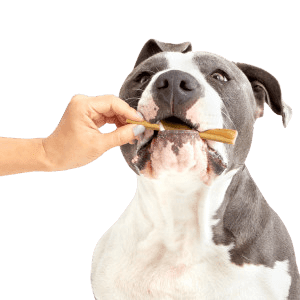 2. They Chew
Our tasty chicken dog dental chew scrubs debris off the teeth and the toothpaste enzymes break it down.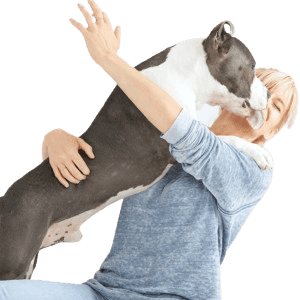 3. Everyone's Happy
"Thank you" kisses are a lot better after you freshen your dog's breath
What's In The Kit?
The Bark Bright Kit features 30 dental chews and one enzymatic toothpaste that lasts for a month.
The Dental Sticks or Chews are designed with grooves that scrape off any food debris of your dog's teeth, and it also features a ridge in the middle where you can put the toothpaste. The Sticks or Chews are edible and contain gelatin, potato starch, real chicken, vegetables, natural smoke flavor, pea protein, and lecithin.
Where is Bark Bright Made?
Bark Bright is made in the United States.
Why Are These Dental Treats Good For Your Dog?
If you don't brush your dog's teeth, it could suffer from bad breath and possible dental problems. But, we all know how difficult it can be to keep your dog still and allow you to brush their teeth, so this can lead to a host of different problems.
The dental treats clean your dog's teeth as it chews on the sticks, and with the aid of the enzymatic toothpaste, bacteria in your dog's mouth will also be destroyed, making Bark Bright an easy alternative to brushing your dog's teeth.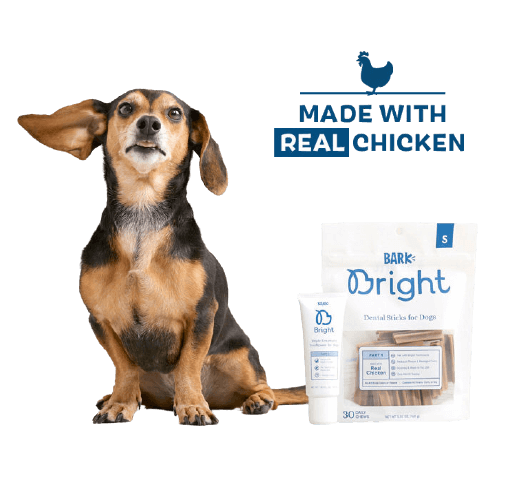 Ingredients
The toothpaste contains three naturally-occurring enzymes that kill bacteria in your dog's teeth and mouth. It also has water, natural chicken powder, lactose-free skim milk powder, glycerol, sorbitol, antimicrobial salts, plant/based thickeners, and natural preservatives.
Bad dog breath stinks in more ways than one
Bad breath is a sign of periodontal disease, which 80% of dogs have by age 3. It's preventable, but only 2% of dog parents succeed at daily dental care — until now
Conclusion
BarkBox is designed for dogs and dog owners who love surprises. It's also meant for dog owners who may be too busy with work and personal lives to drop by a pet store to buy treats, toys, or dental products for their dogs.
Each month, you and your dog get to enjoy a box of toys, treats, and chews that are always new and different from the package before. You can even customize the contents of each package sent to you. If you only want to receive toys or treats next month, you can do so.
It's an excellent service that saves you time and money since the more you order, the more savings you get. However, it can be an unnecessary expense for many dog owners since monthly toys are not essential for pets. Nevertheless, if you subscribed and would like to end your membership, cancellation is easy, and customer service is always there to help you.
Overall, BarkBox is a great product and service if you want to keep your dog happy. It's a real time-saver and money-saver, and you and your dog get to have something to look forward to in the mail every 30 days.
The 3 Products They Offer